Extraordinary Cruises!
Kansas City is practically smack dab in the center of the continental United States! No wonder the Kansas City locals flock to cruises each year. Russ Dubuc, owner of RD Travel Limited, Inc. is a CLIA Accredited Cruise Counselor. We book all the major cruise lines like: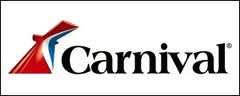 We also book on the more exclusive cruise lines for an utterly unforgettable time in the lap of luxury.
(Contact us directly for details about these less publicized cruises.)

Cruising is a great way to ease your tensions. There's nothing to plan, nothing to worry about; just show up and enjoy the vacation. We have a complete inventory of cruise specials designed to fit your perfect getaway!